What do you think of my new song?


As a promise to one of my best friends and a promise to myself, I will be starting a kickstarter to finance my new album. It will be the first time I have recorded in a studio and not a closet, bedroom, basement, or other housing room. I will throw a link on here as soon as it's up! Thanks for listening!

Powered by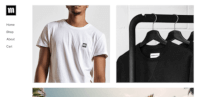 Create your own unique website with customizable templates.