One of the first things I did when we moved in was tear down the old firepit on the back lot of our yard and build a new one. I found a number of people looking to get rid of brick pavers on Craigslist, and I was all too happy to come haul them away. The previous firepit was outlined with broken cinder blocks and filled with trash, because, as my neighbor informed me, the previous owners would "burn anything". I used the ashes and debris to fill in a space behind a small retaining wall I made with the broken cinder blocks. I planted some grass seed and the whole thing is a nice piece of yard decor in the corner of the lot now.

I designed my new firepit and spent the summer and fall having a number of bonfires. The comments I got from everyone, though, was it needed to be bigger! So as soon as Michigan thawed out this year, I got some different pavers out and rebuilt it. It's now bigger, stronger, more powerful. Which one do you like better?

Powered by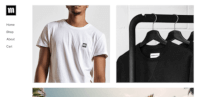 Create your own unique website with customizable templates.