In an attempt to surprise Erica while she was away for the weekend, I decided to tile the entryway, like she had always asked me to. I also needed to do this to get the wood to fill in the floor in the hallway from the bathroom remodel. So while she was away, I measured some tile, got my trusty saw out, cut up the floor, put down some hardibacker board, and went to town. The border is still a contested thing between us. She wants a tile border, while I'd rather frame it in wood. What do you think?


Then, with the wood I pulled up, I was able to finish the floor in the hallway!

Powered by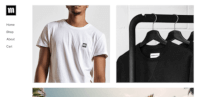 Create your own unique website with customizable templates.