Having the framing in place, I could finally work on the bathroom itself. Keeping in mind that this was our only bathroom, you can imagine how eager we were to get to the "pull out the old toilet, put in the new one" phase. So tiling was vital! After figuring out a pattern, I got to work tiling and with the drywall done and the bulkhead above the shower removed, it was coming together nicely! Tiling is a great task to learn. It's a cheap and relatively easy way to improve a number of areas in your home. From kitchen back splashes to bathroom floors and showers, it's a great look and can improve the overall value of your home!


With the tile in, I could finish and focus on the plumbing for the vanity. This proved to be more difficult than I originally thought. The problem being old galvanized pipes mixed in with copper. That and the fact that the shut-offs were so old, they didn't completely shut-off anything! So I had to move the drain back as well as the cold/hot pipes and ended up having to replace the shut-off on one in the basement and fix a leaky seal (that I had made). Once it was all in place, it was lined up and working great!

Powered by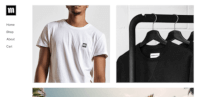 Create your own unique website with customizable templates.